Travel is more than an industry, it's a way of life, a path to self-discovery.
At tripvana, our mission is to simplify personalized travel, enabling people to explore the planet and discover themselves, while preserving our history, nature, and culture for future generations. We do this by offering:
Immersive Content
Photos, videos, 360 and 3D content viewable on a PC, mobile device or VR headset
Local Expertise
A global network of local travel experts with years of experience in creating personalized trips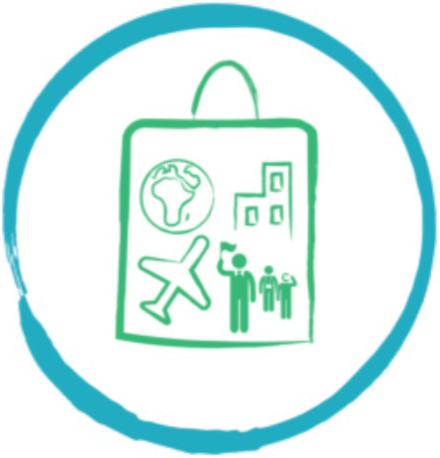 A One Stop Shop
One single site for all your bookings, with a mobile app to access and change bookings anytime, anywhere
Dedicated Support
A single point of contact for personalized customer service throughout your trip
Nirvana is a journey. Start your journey!
Personalized Trips
If you are a consumer, you can explore our immersive and interactive content to discover destinations, activities and accommodations, save your favorites, and connect with an expert travel advisor who will help you design and book the perfect, personalized trip
Start Your Journey
Destination Marketing
If you are a tourism board, destination management company, tour operator, hotel or other supplier, we can help you market your services with immersive and interactive content including 360 photos and videos, Virtual & Augmented Reality content
Tripvana agency
Sustainability & Conservation
If you are working on sustainability, or leading an initiative to conserve nature, history or culture, we can help you spread the word and educate consumers about the importance and impact of your efforts
Sustainable Productivity
We were looking for a unique and memorable vacation for our family before our son was set to start college. We found tripvana through Facebook and started browsing their offerings. The African destinations on the website had us hooked – the visuals, and the promise of some wonderful experiences, the personalization we need to suit us (we had some specific needs) led us to use tripvana to visit Kenya, Zimbabwe, and South Africa. We loved it so much that our children want to go back again!
Nothing I can think of! It was one of the most enjoyable trips we have ever had!
We have travelled extensively and have always researched destinations and travel options, tours, etc., through various sites on the internet. We would spend a few months planning in advance each time. The interesting thing is that even for avid travelers like us, Africa seemed a bit intimidating. tripvana made it feel very accessible and very comfortable. Once we were there, we blown away by the culture, the scenic beauty, the exotic wildlife, and most of all the hospitality of the people! tripvana has changed the way we will enjoy traveling to new places going forward.
---
Great content (including in VR), valuable local expertise, fully customized itineraries, and solid customer support.
Tripvana really has the complete package to create your dream vacation – great content on destinations (including VR!), local knowledge and insight to find "off the beaten path" custom experiences, and solid support throughout the trip. We enjoyed our recent vacation experience and can't wait to use Tripvana again for the next one!
---
We booked our recent trip to Morocco with tripvana. The rich content on the site helped us learn about all the destinations and activities, and then when we connected with our travel advisor, she put together the perfect itinerary for our needs. The tips on where to stay and where to go in Chefchaouen, Fez and Marakkech to get a real feel for Moroccan culture were invaluable.
The trip ended too soon. Wish we could have spent a few more days there!
tripvana really puts the traveler first. From the rich content on destinations, activities and accommodations to the local expertise offered by the travel advisor, to the ease of booking our trip and accessing customer support – tripvana made it extremely easy for us to go on our dream vacation. We will be booking our next trip with tripvana for sure. We are already exploring tripvana's content on Peru and Ecuador!
---
I booked my vacation to Italy through tripvana. When I spoke with their travel advisor, they generated a few itineraries for me and let me choose which path to take. The best part was that after I chose my favorite path, my entire itinerary (i.e. travel documents, destination list) was in a single consolidated place accessible from my phone. It saved me so much time and hassle.
tripvana not only recommended famous must-see locations, but also brought me to places off-the-beaten-path; hidden gems known only by the locals. I also own a VR headset and being able to be view locations in Florence, Rome, Pisa etc. virtually was a great plus! Overall, the trip was breathtaking, filled with culture, great views, and delicious food. I will be booking with tripvana again for my next getaway.
---
Aneesh Koorapaty
Having grown up in India, studied in Austria and the United States, and speaking five languages, Aneesh is truly a global citizen. An engineer by education, a management consultant, technology executive and entrepreneur by profession, and a travel photographer and videographer by passion, Aneesh has a Ph.D. in Electrical Engineering from Carnegie Mellon University, 18 years of experience as a senior executive in consumer and B2B businesses and a portfolio of over a thousand 360 photographs and videos from around the world. After serving as Vice President of Sales Planning & Operations at Equinix, Vice President of Strategy at Hewlett Packard, and spending five years at McKinsey & Company, Aneesh founded tripvana, to pursue his longtime passion of simplifying personalized travel.
Lamia Chraibi
Fluent in five languages, and a citizen of Morocco, France and a longtime resident of Canada, Lamia is a connoisseur of culture, a talented photographer and videographer, an award-winning film director and a passionate environmentalist. Her first documentary, Voix D'Amazonie which she co-wrote and co-directed has been screened in 30 countries and was selected as the Best Film in the International Documentary Category at the International Festival of Human Rights Cinema in Bogota. She has also directed five episodes of a TV series on the environment that aired on Canadian television. As a Creative Director at tripvana, Lamia creates and edits a lot of our photo and video content and also champions our sustainability initiatives.
Camilo Arutim
Camilo is an expert in 3D Modeling, VFX, Animation, and Film Coloring & Editing. He has over 15 years of experience creating multi-media content for clients like HBO, Brazilian TV channels, the Rio Olympic games and several Brazilian rock stars. As a Creative Director at tripvana, Camilo plays a key role in developing all our content, whether photos, videos, virtual or augmented reality.
Kiersten Liedberg
Kiersten has over 20 years of experience as a travel advisor at companies like Abercrombie & Kent. She has deep relationships with destination management companies, tour operators and travel suppliers around the world and is passionate about sustainable travel and protection and promotion of local historical sites, arts and cultures. Kiersten plays an integral role at tripvana as our Global Sales Director.