Personalized Travel . Simplified.
Explore our Content
and save your favorite destinations, activities, accommodations and trips to a Board
Connect with an expert
travel advisor who will craft and book the perfect trip for you based on your favorites
Experience nirvana
as you enjoy the perfect, personalized travel experience.
Featured Destinations
Why
Immersive Content
Photos, videos, 360 and 3D content viewable on a PC, mobile device or VR headset
Local Expertise
A global network of local travel experts with years of experience in creating personalized trips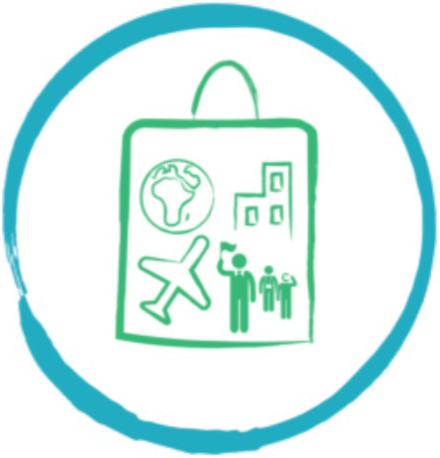 A One Stop Shop
One single site for all your bookings, with a mobile app to access and change bookings anytime, anywhere
Dedicated Support
A single point of contact for personalized customer service throughout your trip
What our customers are saying
We have travelled extensively and have always researched destinations and travel options, tours, etc., through various sites on the internet. We would spend a few months planning in advance each time. The interesting thing is that even for avid travelers like us, Africa seemed a bit intimidating. tripvana made it feel very accessible and very comfortable. Once we were there, we blown away by the culture, the scenic beauty, the exotic wildlife, and most of all the hospitality of the people! tripvana has changed the way we will enjoy traveling to new places going forward.
Tripvana really has the complete package to create your dream vacation – great content on destinations (including VR!), local knowledge and insight to find "off the beaten path" custom experiences, and solid support throughout the trip. We enjoyed our recent vacation experience and can't wait to use Tripvana again for the next one!
tripvana really puts the traveler first. From the rich content on destinations, activities and accommodations to the local expertise offered by the travel advisor, to the ease of booking our trip and accessing customer support – tripvana made it extremely easy for us to go on our dream vacation. We will be booking our next trip with tripvana for sure. We are already exploring tripvana's content on Peru and Ecuador!
tripvana not only recommended famous must-see locations, but also brought me to places off-the-beaten-path; hidden gems known only by the locals. I also own a VR headset and being able to be view locations in Florence, Rome, Pisa etc. virtually was a great plus! Overall, the trip was breathtaking, filled with culture, great views, and delicious food. I will be booking with tripvana again for my next getaway.